Food science Congress 2020 Meeting &amp Hospitality
Address
Official Attendee Housing Site for 4th Global Summit on Food science and Healthcare Nutrition Address: Holiday Inn Express Zurich Airport, Hofwisenstrasse 30, 8153 - Rumlang - Switzerland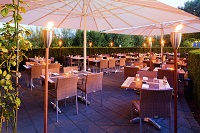 The City
Zurich is the largest city, Swiss financial capital and it also holds the highest rank in politics. Zurich is the urban hub of Switzerland, it consists of 400,000 inhabitants and 1.3 million people within the canton. Zurich is the spread out of Swiss flawlessness, with its financial muscle, snow capped scenery, and love of good living. Favored with fresh air, stunning Zurich Lake and a walkable Altstadt region loaded with fine boutiques and hotels, it's a city of placid people.
Zurich is viewed as perhaps the most joyful city on the planet. Numerous glad individuals with satisfying occupations and abilities, yet 1 in each 9 employments in the whole nation is in Zurich. Nightlife of Zurich offers tasteful clubs, easygoing and elective bars, just as unrecorded music scenes and strip clubs. One of Europe's top art exhibition halls or museum, the Kunsthaus is controlled by the Zürich Society of Arts and follows its history back to a general public of craftsmen established in 1787.
Bahnhofstrasse street road of top of the line couture shops is the best-known shopping territory in all of Zurich, just as the most costly land in all of Europe. March marks the beginning of spring with an average temperature of 6°C (43ËšF) in Zurich. The highest temperature for the March month will be 11°C (52ËšF) while the lowest temperature will be 1°C (34ËšF). The average rainfall for March in Zurich will be 70mm.We declare that the Zurich, Switzerland will be a best place for Food science 2020 conference.
Directions
Zurich Airport
8058 Kloten, Switzerland
Drive from A51 and Flughofstrasse to Rümlang
7 min (5.3 km)
Drive to your destination
29 s (89 m)
Holiday Inn Express Zürich Airport
Hofwisenstrasse 30, 8153 Rümlang, Switzerland
Route Map